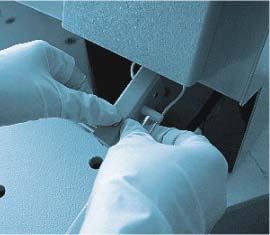 We offer :
Acid-base analyzers (pH/blood gas analyzers);
Electrolyte analyzers;
Glucose/lactate analyzers.
All devices are recommended to application by Ministry of Health of the Russian Federation and have all necessary allowing documents.
Additions to pH/blood gas analyzer EC-60:

sodium, potassium and calcium measurement ;
14 calculated parameters;
memory for 70 results;
memory for 30 quality control results.

Free choice of the measured parameters from (K, Na) to (K, Na, Ca, pH, Cl) only by setting the respective electrodes. Complete with a new generation of the electrodes, requiring no maintenance during its life.

the turntable on 40 positions, including the service positions;
automatic filling system reagent to microtest tubes;
memory for 8000 results;
160 results per hour.